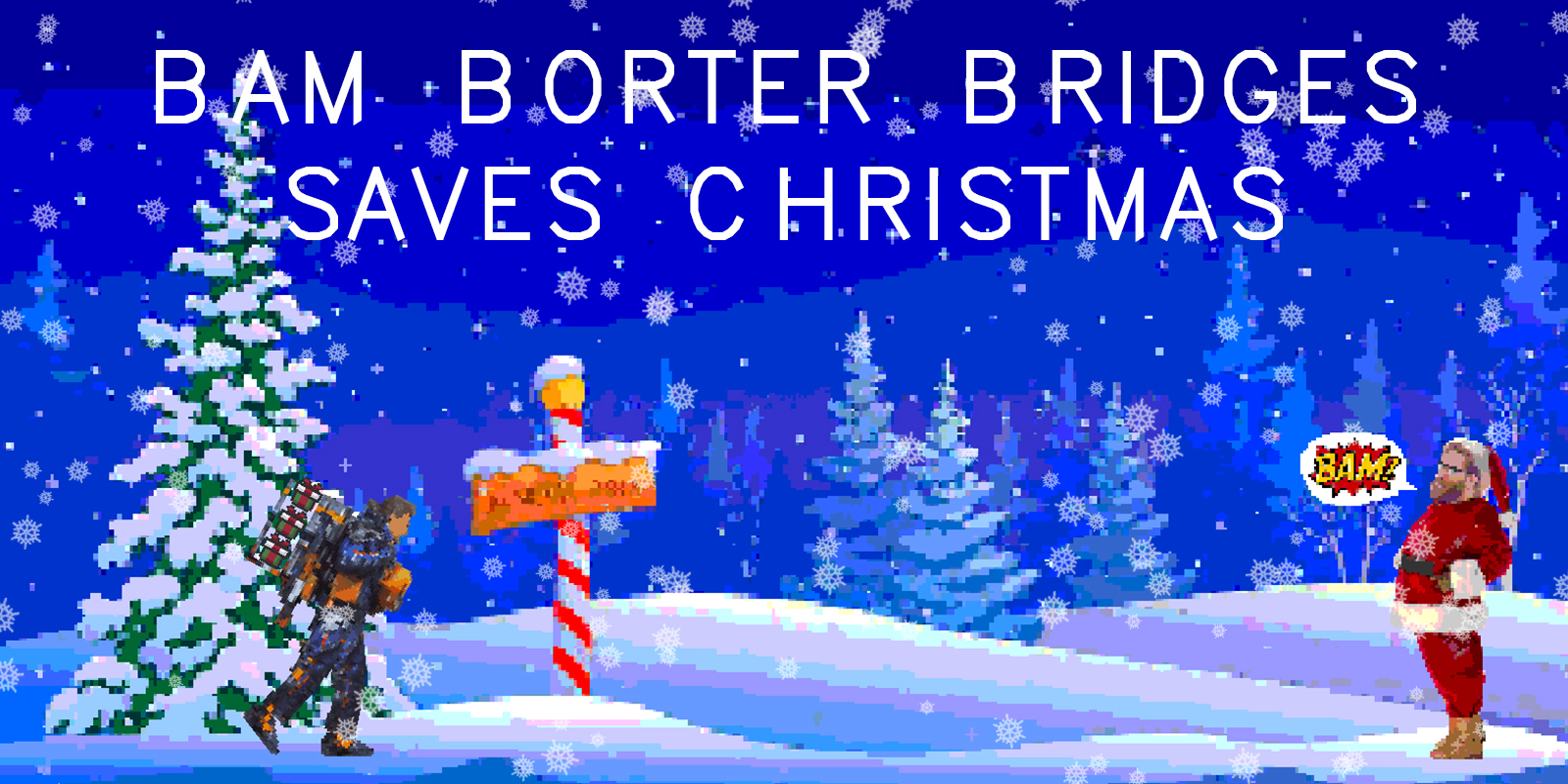 Bam Borter Bridges Saves Christmas
A 3-player QWOP-like simulator.
This game was made within 48 hours for the Yogscast Game Jam for Jingle Jam 2019.

The theme was "Giving", and Bam sure is giving it all he's got in this one.
Game made by me. It's very dumb.
Gameplay here:
Game uses the 'Hat Films Modifier': make a game that requires 3 people to control one character.
Pixel art made with Pixelator (except for the gifts, which were from kenney.nl).

Music is 'Bones' by Low Roar, 8-bit version made by me.

Bams by Tom, bitcrushed by me.

Install instructions
Download and extract the zip.
Run the executable.
Download
Download
Bam Borter Bridges Saves Christmas.zip
12 MB